Are the nagging aches and pains from training holding you back from racing at your best?
Don't sacrifice your active lifestyle and the sports you love over problems that can be fixed. That's why we made this just for you.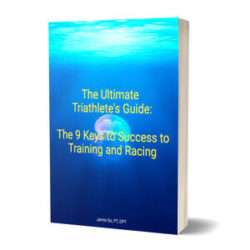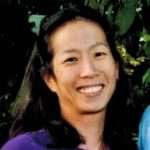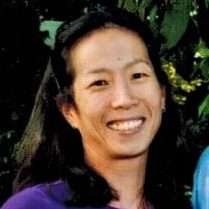 A Personal Message From Specialist Physical Therapist, Jamie So
If you answered "Yes" to any of these questions, you are in the right place!
Many people within the Northern Virginia and DC Metro area suffer unnecessarily with neck, shoulder, back, knee and foot pain and stiffness because they're told…
"At Manual Therapy Effects, We Specialize In Helping Active, Working 40+ Year Olds Get Back to the Workouts and Sports They Love Without Drugs, Injections, or Surgery."
It can be very confusing to decide exactly what you should do if you have the nagging persistent neck, shoulder, back, knee or foot pain and stiffness. You've likely heard a lot of options such as…
It's overwhelming to try to make a decision with all these choices. What will happen if you don't make the right one?
Most people get stuck trying to make a decision about what to do next. They go days, weeks, months (even years!) without taking action.  This isn't an uncommon story I hear.  They think "maybe it will go away", or that they don't have time to deal with their neck, shoulder, back, knee or foot pain, it's not THAT bad.  Then they get to a point where it's screaming at them months later limping and compensating how they move suffering through the pain to finally MAYBE do something about it.  All the meanwhile, you've lost precious training time to prepare properly for your big race.
When It Comes To Solving Something Serious Like Triathlete Pain
You must choose the right provider for your health. If you don't, you could end up getting dangerous surgery (when it was unnecessary) or being dependent on addicting painkillers the rest of your life. Or simply suffering and living with it as your "new normal".  There isn't anything normal about knee pain.
Getting the "least-invasive", most natural treatment is VITAL to you stopping your knee pain and stiffness and keeping it from ever coming back.
To do that, you have to not just treat the pain, but have a provider who is willing to figure out WHY the pain happened in the first place. That's when you'll get a PERMANENT solution to your problems. 
At Manual Therapy Effects, we've created a 3 step process to get rid of your pain AND make sure it doesn't come back again.
Step #1 - We Want to Listen to Your Story
Our medical system is frustrating. You wait weeks, sometimes months, for an appointment, only to get to talk to the doctors for 10 minutes (if THAT!) before they have to run to the next patient and you're left sitting there wondering, "What just happened?"
Even most physical therapy clinics operate this way. They're not attentive, they're fast-paced, and your therapist doesn't have time to actually touch where you hurt, let alone have the time to think through your problem. They give you the same generic set of exercises they gave the much "older" patient next to you in their "gym" who just wants to get up the stairs at her house and you are looking to finish an Ironman. 
Then they walk away for a bit, and come back to put an ice pack on you. All they are really doing is just treating your symptoms and hoping that maybe some of the non specific exercises will hopefully get you to the start line healthy. I hear this time and time again from people that have gone to these places. It's a huge let down.
Step #2 - Find Out WHY Trialthlete Pain Started
Many people have a diagnosis, or medical term for what's going on with their body. Maybe their doctor gave it to them, maybe tests showed the diagnosis, or maybe you found it online.
You could have been told that your only choice was to rest, take pain relievers, or have surgery.
Sometimes, those things bring temporarily relief, but they're not addressing what CAUSED the problem in the first place. 
Every person's cause of their pain and stiffness is different. No one has the exact same problem caused by the exact same thing as another person.
Our goal at Manual Therapy Effects is to find that original cause of your pain, so not only does your nagging pain go away, it STAYS AWAY!
We understand that you still might be skeptical or unsure if physical therapy is right for you. That's why we created a FREE "Meet and Greet Discovery Session." (Yes! That means the first session is ON US!)
Our Meet and Greet Discovery Sessions are meant specifically for those people who are skeptical, unsure, or have even been let down in the past. During the Meet and Greet Discovery Sessions, you'll find out what's wrong, how long it's going to take to fix it, and give you peace of mind that your problem can be fixed naturally! 
Step #3 - Get Rid of the Pain & Keep It From Coming Back
This is when the big transformations occur. We develop a personalized plan that allows you to…
…Get back to training and working out without the fear of YOUR specific pain and stiffness coming back
…Be able to confidently race confidently
…Get back to that triathlon lifestyle that you love
….Be able to have that mental release you get from training and racing
…Get back to swimming, biking and running with your training buddies
…Chase that qualifying slot to the big dance
…Stay fit and healthy and be an example to your kids
Our best clients are those who are motivated and ready to win back their triathlon lifestyle. (Even if they feel stuck right now!)
Want to know more about our availability and costs before making any commitment to coming in?
You don't have to sacrifice your fitness, mental well being, or the multisport lifestyle you love over problems that can be fixed.
We are here to help.
Yours in Good Health and Movement,
Jamie So, PT, DPT
Doctor of Physical Therapy and Owner, Manual Therapy Effects
Look What Others Are Saying About
​Specialty Treatment From
Manual Therapy Effects
​​(and how happy they are now...)
Tom S. 60's, Great Falls, VA
"Jamie understands the needs of athletes and is very creative in her approach to addressing their needs. She not only worked on my problem, but took the time to help me find the cause and address that as well. She follows up to make sure treatments have been effective. I definitely will use her again when I have a need for a physical therapist." ​
Jeff G. 50's, Arlington, VA
"As an Ironman triathlete for the past 12 years, I deal with injuries from time to time, that require a skilled physical therapist. My "go to" PT is Manual Therapy Effects. I have been to many other physical therapy practices and find that Jamie is the most professional and efficient in diagnosing and treating my injuries for that i am back to competitive training and racing as quickly as possible."
Talk To A PT On The Phone
If you're not quite ready to book an appointment yet, you might have some questions that you would like answered first. We would be happy to chat with you so we can be 100% sure that we can help you. Just click the button below to speak with us.
Ask About Cost & Availability
We understand that some people want to find out a little more about the cost & availability of physical therapy before booking an appointment. If you want to know about our availability, then please just click the button below and complete the simple form.
Free 20 Min Discovery Visit
We realize some people may be unsure if physical therapy is right for them, or you're wondering if we can help with your problem? If that sounds like you and you'd like to come see for yourself how we can help you, just fill out the simple form below.