"We Specialize In
Helping Active, Working 40+ Year Olds Get Back to the Workouts and Sports They Love

Without Drugs, Injections, or Surgery."
Who want to workout and play sports without pain medications, injections, or repeat doctor's visits.
Who want to practice, train, compete and perform in order to return to the field or sport they love as soon as possible.
Who want to play with/care for their kids and keep up their own fitness goals with less stiffness and without body aches/pains.
Who want to keep up with their grandkids, enjoy their golden years with improved mobility, less stiffness, and maintaining their independence.
Who want to get back to their training schedule with minimal loss of fitness and downtime so they chase after their next PR.
Who enjoy traveling, tending to their garden with less stiffness and improved mobility.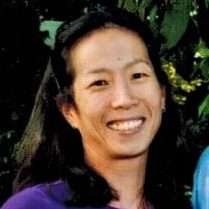 Jamie So, PT, DPT, is the owner and physical therapist of Manual Therapy Effects. She helps active, working adults and athletes return to the sports and workouts they love while living their life without pain medications, injections, or repeat doctor's visits.
During undergrad at UCLA, Jamie worked as a physical therapy tech for a small, private orthopedic and sports physical therapy practice in Santa Monica, CA. The owner/PT became her first great mentor into the physical therapy world. His passion, drive, and ability to teach "would-be" future PTs inspired her to one day open her own practice to make a difference in people's lives no matter how small.
Hearing, and later, seeing how "other clinics" treated their patients, it was a surprising contrast in styles to the small private clinic she worked for in Santa Monica. She knew the "other clinics" style of care was not how she envisioned herself as a physical therapist.
"My patients/clients deserve better. They deserve more. I want to make a positive impact to those I encounter with compassion and care as a person, not just another "patient." The ultimate outcome is to empower patients/clients to return to doing the things they love or just be able to live day to day. My patient/clients' successes, no matter how big or small, keep me going to help the next client achieve their own goals."
Right out of school, opportunity arose to start her own practice in 2003. Since then, she's been helping people "Move Freely Again" one client at a time with hands-on personal attention.
Jamie's educational journey started in California with a B.S. in Physiological Science from UCLA, then a Master's of Science in Physical Therapy and, later, a Doctorate in Physical Therapy, both from Marymount University.
In between helping her clients achieve their goals, Jamie chases her own, as an elite age group competitor at half iron distance (too many to count) and Ironman distance triathlons (14 and counting with 2 Ironman Hawaii finishes).
Want to Get Relief Faster?
Choose which option works best for you…