Looking for physical therapy in McLean VA?
"We Specialize In
Helping Active, Working 40+ Year Olds Get Back to the Workouts and Sports They Love

Without Drugs, Injections, or Surgery."
Interested in getting our help? Get started by watching this video…
Wondering If Physical Therapy Is Right For You?
Talk To A PT On The Phone
If you're not quite ready to book an appointment yet, you might have some questions that you would like answered first. We would be happy to chat with you so we can be 100% sure that we can help you. Just click the button below to speak with us.
Ask About Cost & Availability
We understand that some people want to find out a little more about the cost & availability of physical therapy before booking an appointment. If you want to know about our availability, then please just click the button below and complete the simple form.
Free 20 Min Discovery Visit
We realize some people may be unsure if physical therapy is right for them, or you're wondering if we can help with your problem? If that sounds like you and you'd like to come see for yourself how we can help you, just fill out the simple form below.
What Other
People Just Like You Are Saying

About Manual Therapy FX in McLean, VA ...
Tom S. 60's, Great Falls, VA
"Jamie understands the needs of athletes and is very creative in her approach to addressing their needs.  She not only worked on my problem, but took the time to help me find the cause and address that as well. She follows up to make sure treatments have been effective.  I definitely will use her again when I have a need for a physical therapist."
Cindy E. 50's, Sterling, VA
"Jamie is a very experienced 'no nonsense' PT…will get her hands into your muscles and get you healthy and back to doing the things you love as quickly as possible…one of the best I have worked with in my athletic career (and I have been around for awhile, so there have been many!)"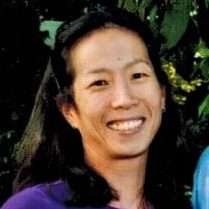 Jamie So, PT, DPT, is the owner and physical therapist of Manual Therapy Effects. She helps active, working adults and athletes return to the sports and workouts they love while living their life without pain medications, injections, or repeat doctor's visits. During undergrad at UCLA, Jamie worked as a physical therapy tech for a small, private orthopedic and sports physical therapy practice in Santa Monica, CA. The owner/PT became her first great mentor into the physical therapy world. His passion, drive, and ability to teach "would-be" future PTs inspired her to one day open her own practice to make a difference in people's lives no matter how small.
Claim One Of Our Free Special Tips Guides To Get Started Today…
Want to Get Relief Faster?
Choose which option works best for you…